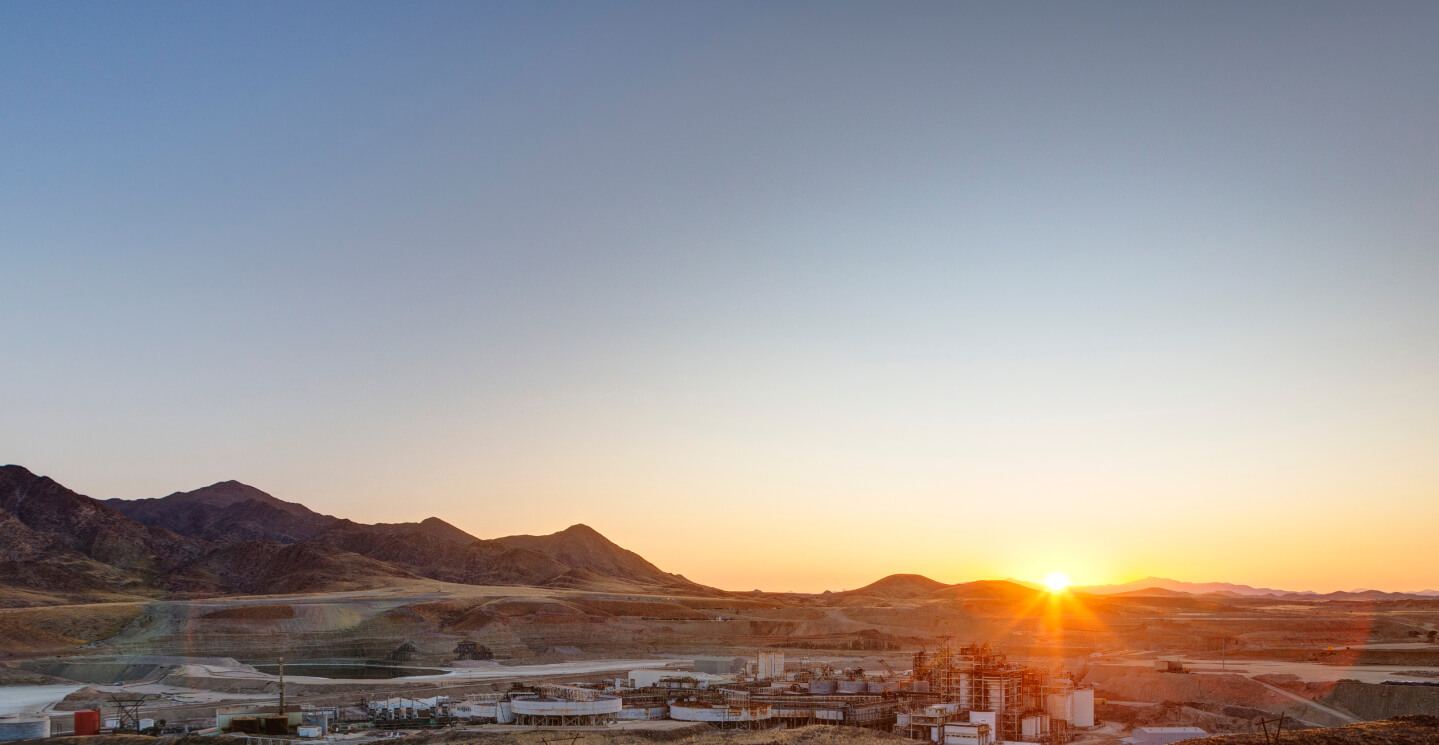 Langer
Heinrich Mine
A strategic tier one uranium asset with a long-life operation.
Our Langer Heinrich Mine in Namibia (75% Paladin ownership) is well on track to be a significant player in the decarbonisation economy of the near future. Production is targeted for Q1 CY2024.
We have secured a strong uranium offtake portfolio within a rising market. At full production, the Langer Heinrich Mine's annual uranium output is enough to supply over ten 1,000 Mwe nuclear power plants for a year.
The mine is located in central western Namibia approximately 80km east of Swakopmund and 85km northeast of the Walvis Bay major deepwater harbour. Modern infrastructure provides reliable and smooth access from the mine to the well-established port at Walvis Bay.
The deposit was discovered in 1973, and Paladin acquired Langer Heinrich Uranium (Pty) Ltd and its assets from Aztec Resources Ltd in August 2002.
An independent producer
Our Langer Heinrich Mine has already produced over 43 million pounds of U3O8 over a successful 10-year track record. With production targeted for Q1 CY2024, the mine is projected to produce over 77 million pounds of U3O8 in the future.
The mine has a significant competitive advantage over greenfields uranium projects globally, as the plant is established and has a proven operational track record.
The uranium mined and processed at the Langer Heinrich Mine will be used to resource nuclear power plants, helping drive the global energy transition to a carbon-free, sustainable future.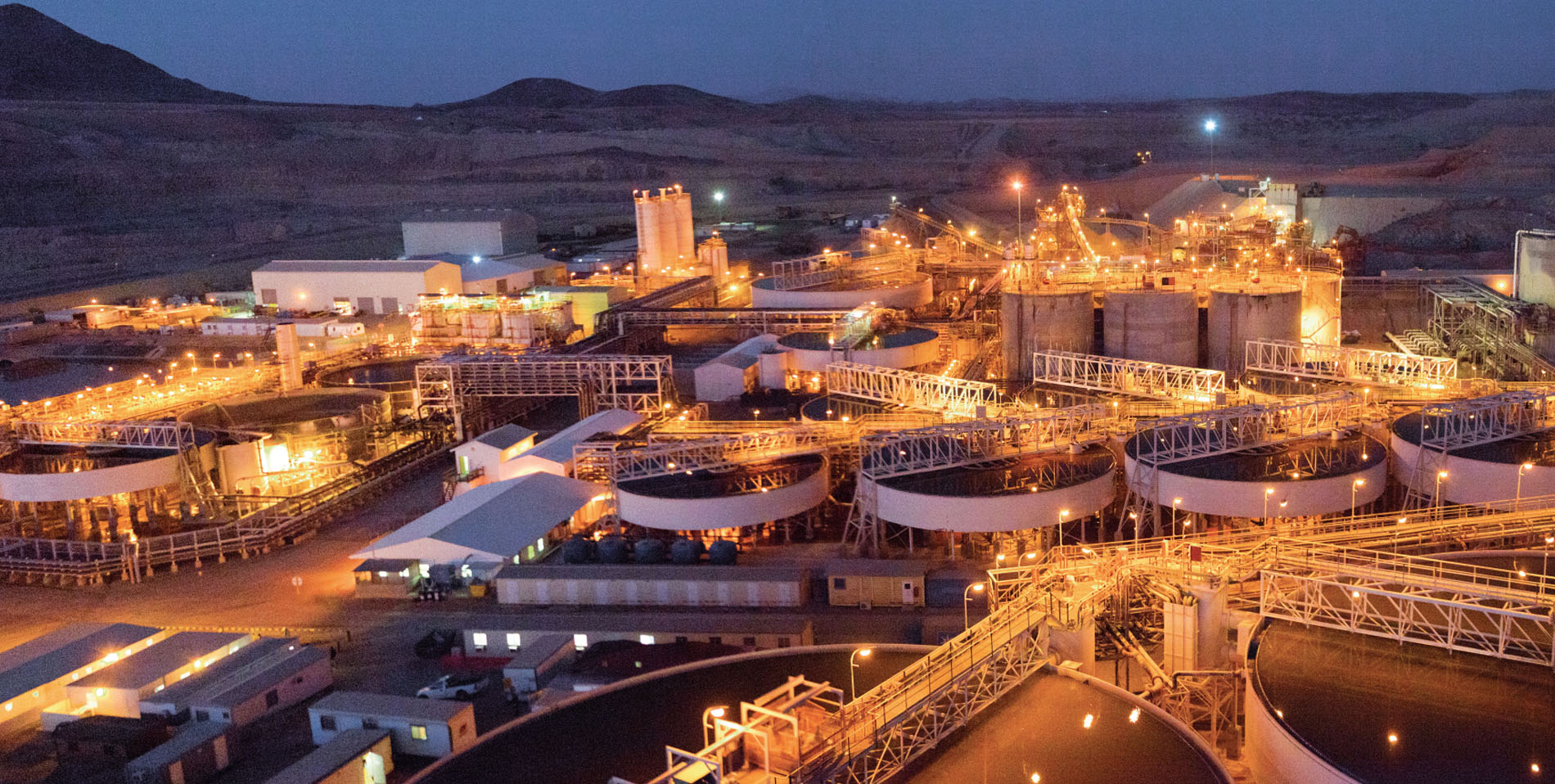 Langer Heinrich Mine:
delivering sustainable production
(75% Paladin ownership)
Proven history
10 years of production history
Simple, proven process flow with competitive cash cost position
Over 43Mlb U3O8 produced and sold
Placed into Care & Maintenance in 2018 due to sustained low uranium price
Strong government support, with all required licenses in place
Restart project execution
Experienced EPCM contractor
Focus on improving plant throughput & operational availability
All long lead items secured
Project well advanced
Key leadership appointments complete
Capable workforce availability
Low cost restart (US$118M) with ramp up from stockpiled ore
Project on track and on budget
Future success
Q1 CY2024 production target
Cornerstone offtakes secured
Peak production of 6Mlb of U3O8
LHM to be 4% of annual global uranium production
17 year mine life, producing 77Mlb of U3O8
Independent producer in a premier jurisdiction
Further upside available through operational optimisation
Namibia: a premier
uranium jurisdiction
Globally significant uranium province (Husab, Rössing and Langer Heinrich) and a major supplier of the world's uranium
Uranium has been produced in Namibia since 1976 under a stable mining and uranium regulation regime
Excellent local infrastructure (port, road, rail, water & power) with proximity to the Walvis Bay industrial hub
Mining contributed ~10% to the country's GDP in 20221
Strong community and government support for the uranium industry
1. Source: Bank of Namibia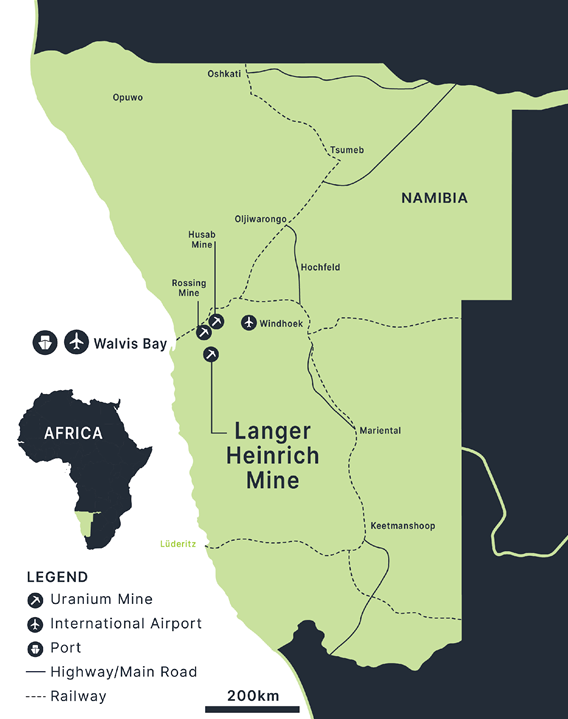 Langer Heinrich Mine:
delivering the scope of work


Historical Performance Parameters
| | | FY2013 | FY2014 | FY2015 | FY2016 | FY2017 | FY2018 |
| --- | --- | --- | --- | --- | --- | --- | --- |
| Mining Rate (in-situ) | Mt | 27.8 | 21.6 | 20.2 | 24.6 | 7.6 | 0 |
| Mill Throughput | Mt | 3.44 | 3.72 | 3.40 | 3.57 | 3.52 | 2.95 |
| Mill Feed Grade | ppm | 812 | 783 | 768 | 699 | 610 | 475 |
| Recovery | % | 86.0% | 87.0% | 87.6% | 86.3% | 87.7% | 88.5% |
| U308 Production | Mlb | 5.3 | 5.6 | 5.0 | 4.8 | 4.2 | 2.7 |
| C1 Cost of Production | US$/lb | 30.0 | 27.7 | 29.0 | 25.9 | 18.9 | 26.2 |
Notes
Stage Three Expansion Project completed in 2013 generating 5Mlb pa U3O8 production capacity
Mining suspended November 2016
Production suspended May 2018
History of Langer Heinrich Mine
Paladin acquired Langer Heinrich Uranium (Pty) Ltd and its assets from Aztec Resources Ltd (formerly Acclaim Uranium NL) in August 2002.
Our purchase consideration was A$15,000 and a production royalty of 12 Australian cents per kilogram of yellowcake produced and sold.
1973
The deposit is discovered after a government-sponsored airborne radiometric survey of the area.
1980
General Mining Union Corporation Limited (Gencor) undertakes extensive evaluation work at the site from 1974-1980. Suspends work on the project in mid-80s following a fall in the prevailing uranium price.
1998
Acclaim Uranium NL acquires the project from Glencor, completes a pre-feasibility study, and puts project on hold again due to prevailing uranium prices.
2002
Paladin Energy acquires Langer Heinrich Uranium (Pty) Ltd in August and its assets from Aztec Resources Ltd (formally Acclaim Uranium NL).
2007
Langer Heinrich commences production with a capacity of 2.7Mlbpa.
2008
Construction of Stage 2 expansion to 3.7Mlbpa commences at the mine.
2009
Langer Heinrich reaches Stage 2 design capacity in December.
2010
Construction of Stage 3 expansion to 5.2Mlbpa commences early in the year.
2012
Completion of Stage 3 expansion is achieved at the end of March.
2014
The sale process for a 25% interest in the mine by CNNC is completed in July.
2015
Process innovation focuses on the Bicarbonate Recovery Plant (BRP) which is commissioned in early March, resulting in significant reagent cost reductions.
2016
With the continued decline in uranium prices, Langer Heinrich introduces a mining curtailment strategy in November.
2018
Paladin places Langer Heinrich mine into care and maintenance in May due to sustained low uranium spot price. Mine successfully transitions to full C&M in August.
2019
Paladin commences a Prefeasibility Study in February to further refine and verify the Langer Heinrich mine restart plan.
2020
Paladin completes the Langer Heinrich Restart Plan, providing a clear pathway back to reliable production and re-engages with its long-term customers in an improving uranium market.
2022
Paladin made the decision to return the Langer Heinrich Mine to production, supported by strong uranium market fundamentals and continued progress on marketing activities.
2023
The Langer Heinrich Mine restart project is well advanced, and remains on track and on budget for first production in Q1 CY2024.